Happy day to you, readers! I am blogging because I am overly caffeinated (after a cup of chai latte, a latte with 2 shots of espresso, and about 12oz of iced green tea) and can't seem to focus on what I'm reading. How is your day going???
Anyyywayyy, it's that time of the month again… UNBOXING TIME!
What's in the box?
I forgot to take a picture of the spoiler card, apparently so you'll just have to see the list below…
Let's break it down!
❤️‍🔥 Night Circus tray designed by @stellabookishart
I loved The Night Circus and I think this is a thoughtful item, just not for me. Mine also sadly came with some minor cosmetic damages but I didn't bother asking for a replacement since I know I wasn't going to use it anyway!
❤️‍🔥 Heart Fairy Lights by Team Fairyloot
I'm assuming this is the item they hinted at that they've never included before. I never use fairy lights either so this one is also likely to go to someone else.
❤️‍🔥 Moth pin designed by @jezhawk
Even though I already have a million enamel pins by now, I can't get enough of the beautiful designs, especially when I own editions of the books that inspired that are equally as beautiful. Strange the Dreamer is one of my favorite fantasy series so I'm really happy to add this to my Strange the Dreamer/Muse of Nightmares corner!
❤️‍🔥 Constellation canvas basket with art by @blanca.design
Inspired by V.E. Schwab's unforgettable standalone, The Invisible Life of Addie Larue, it's hard to convince myself not to keep this item, so I am! It's a little too snug for some hardbacks, but it's perfect for hauling around 4-5 paperbacks!
❤️‍🔥 An Arrow to the Moon exclusive paperback by Emily X.R. Pan
A modern retelling of Romeo & Juliet infused with Chinese mythology – this edition features an exclusive cover, teal sprayed edges, and a digital author signature. I also loved that Fairyloot took a page from the teal palette of the US edition, and added foil detailing!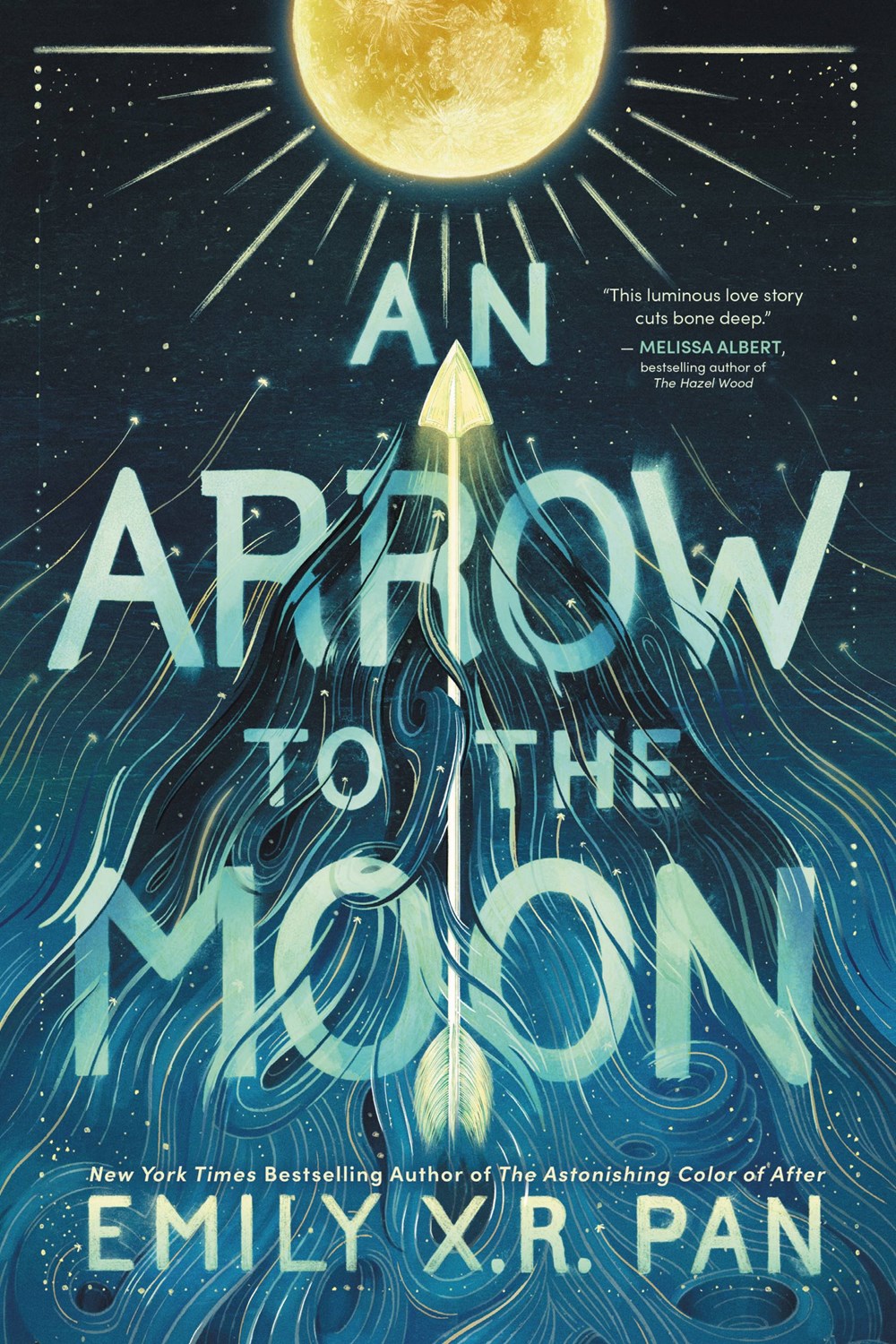 ❤️‍🔥Blood Scion by Deborah Falaye❤️‍🔥
At first I didn't really like the cover but I'm starting to appreciate it, the more I look at it. I read the synopsis and it actually has such an interesting premise that I decided to give it a try!
It is inspired by Yoruba-Nigerian mythology and follows a girl's journey of magic, injustice, power and revenge.
exclusive cover
sprayed edges
artwork on the reverse of the dust jacket by @lgions
art wrapped around the hardcover
custom endpapers
signed by the author,

Deborah Falaye

author letter + character art by @tara.light
And as always, Fairyloot included the monthly tarot cards. Featuring Chang'e and Liwei illustrated by @arz28, both from DotMG by Sue Lynn Tan.
Well, we've reached the end of this unboxing yet again. I'm sure I'll be back again soon with another unboxing! Until then, adios and gracias!
---
Here is a comprehensive list linked to Amazon* of all the titles mentioned in this post:
*As an Amazon Associate, I get a mini % of sales price every time you use my link to make a purchase. Thank you! ^_^