Hi, it's Peachy! I'm here with a new book tag (originally created by Zwartraafje).
The rules are simple… 
Once you're tagged, the person who tagged you recommends 3 books they think you'd like!
Recommend 3 books to the person who tagged you!
Tag another person and recommend another 3 books to them!
Bree from In Love & Words tagged me, and recommended these 3 books (naturally I've already added them to my TBR! Thanks, Bree – excited to get to them when I get a hold of copies :D):
In return, here are 3 books I think Bree would like:
This one's the book that inspired one of my most favorite romcom movies, The Wedding Date starring Debra Messing and (the super GORGEOUS) Dermot Mulroney.
I just have a strong feeling Bree would like this one, too! It's such a fun read! And it goes without saying, I also highly recommend the movie!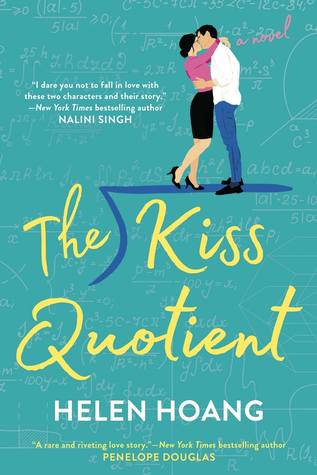 Well technically, this isn't out yet till next month, but I REALLY REALLY think you'll like this one, Bree!
The male lead is so swoonworthy, I can't wait to write about him for my next #SwoonySaturdate post!
I rarely read hardcore romance novels, because they're rarely memorable for me, but this one's the first novel of the Regency Romance quartet, Rarest Blooms – and the characters are quite captivating.
If you end up liking it – the next ones are Provocative in Pearls, Sinful in Satin, and Dangerous in Diamonds. I actually listened to this on audiobooks so I can vouch for those 😀
Hope you like these, and let me know whenever/if ever you read these 🙂
And now I tag…

Kelly from Another Book in the Wall!
And here are my 3 books for her:
A bit of a pleasant surprise, this one is a mix of sci-fi / dystopian / romance. Kelly reads a lot so she definitely has read a lot of the books I would have liked to recommend, but this one's a little bit under the radar, but was really quite a pleasant and quick (a bit under 300 pages, if I remember correctly) read!
I know for a fact that Kelly hasn't read this one yet since she mentioned it in How I choose my books tag post, so I couldn't pass up the opportunity to recommend it!! I'm not even a sci-fi fan, but this one is just AMAZING! I think that she will absolutely love it.
As for the fantasy genre, this is another one that doesn't have a lot of buzz around it but TOTALLY deserves some attention. It has everything you could ever ask for in a fantasy read (details in my review) and since Kelly likes fantasy, I hope this one fits the bill.
Well, Kelly – let me know whenever / if ever you read these, I would love to hear your thoughts on them! Now, the ball's in your court! 😉
---
Do you like recommending books to people?
How do you usually decide what books to recommend them?
Do you ever recommend books that you haven't read, personally?